A lot has changed since I last completed the out-of-date
About me page
. I am still basically the same ol' kid, and those who ever knew me will not find me as a totally different person today than, say, 5 years ago. However, the changes you do go through in any 5 years is nevertheless overwhelming yet unavoidable. Let's start out with the basics and go from there.
My name is Yuhao(hard to get pronounciation right, eh?) Lin. I was born in Mainland China and came to the United States when I was eleven years old (I am now seventeen). I have lived in Texas and South Dakota, each for three years, before I recently moved to Indiana. I enjoyed life in the two previous states, and I look forward to the changes in my new home. And even though moving sucks, I still recommend everyone move at least once every ten years or so. When I first moved to South Dakota, I was still adjusting and wished I had not moved. When I first arrived in Indiana, I had that same feeling, except this time South Dakota was the place I wish I was still in. I hate moving, but it has made me a generally better person each time I went through the process. I believe it will do the same to you.
Although my home will change, many of my interests and my personality do not - as often. =) I have loved computer and anything related to it (internet, games, applications, maintanence, etc) ever since I was introduced to my 486 model back in 1995. I still have a lot to learn though. I also love listening to music, in both Chinese and English languages. Some of my favorite artists are Depeche Mode (to which out of all bands I have been most faithful as an undying fan), The Backstreet Boys, Dream, LeAnn Rimes, U2, Live, Garbage, Fuel, Hanson, and POP music in general. It would be pointless to tell me now that boy bands or girl singers (Britney & Christina) suck. I just happen to like their music, and nothing in this world is going to change that. As for Chinese music, my favorite singer is Andy Lau. He is very talented and even writes some of his songs. I need to give more Chinese singers a chance though.
One of my favorite hobbies as I was growing up in China was watching martial arts/kung fu/wuxia/period miniseries on TV. A Chinese miniserie is different from one in America in that the Chinese version would contain a definite number of espisodes, all labeled from the beginning, so you don't randomly pick an episode to show the audience. I.E. if a Chinese miniserie has 40 episodes, it will run from number 1 to number 40 in that order. It will NOT show episode number 5 and next show number 18. Having explained how that works, I regret not having more time to watch those wonderful miniseries when I was in China. But my love for the genre is not gone. Today I am a movie collector, always out looking for missing flicks. Please take the time to visit my Collection Page. NOTE: ANYONE WHO HAS CHINESE MOVIES FOR SALE, THIS MAY BE YOUR CHANCE! I AM LOOKING FOR MANY MOVIES, SO PLEASE VISIT THE COLLECTION PAGE FOR DETAILS. The page is also very helpful to anyone looking for or just wants to know more about Chinese movies. It has a every movie rated by me, film titles in both Chinese (image form) and English, cast info and more. I will even put up individual movie reviews soon.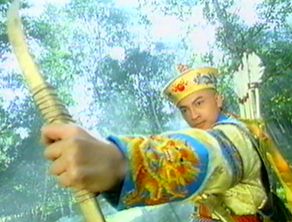 Another matter of interest to me is what my friends and I would call
Humor.
It surpasses any level of regular humor the human race has ever known as, or at least I believe so. Sometimes the humor is so powerful that no one has to do anything to make it funny. Other times when a new humor is first introduced, we laugh our head off and later make it part of our "quotes." I know, you're confused; you've wondering what the hell I'm talking about. I just felt the need to make a refence to this groundbreaking movement by Dusty and Yuhao. I'm speechless now.
Speaking of making references, even though this is the About
ME
page, how can I not mention the wonderful old timers from the original Depeche Mode chatbox? They were some of the nicest and most influencial people I ever met. And even though most of them are no longer around, (thanks to the removal of the chat, bastards.) their names will be remembered among us. To find out just who those wonderful people are, head over to my brand new
Friends Page
now.
If you are reading this right now, you had better read everything above it, which took me nearly two hours to write. =) Actually I would be surprised if anyone took the time to read all of it. I don't want to give you more than you want to read, so this page stops right here. (a few lines below, to be exact) I welcome all friendly emails. =)